Mom says I'm too big to carry so we play this game.    She drags me.



It sure was nice of mom to leave this ham in there for me.

I took Baby Cole out of his crib so I could play with him.


A visit with Travis .

These are members of our family. I like to play with them.
They are Jon Tabor, Prior Esker, Sharese, and Shawano Stubbie Shorttail on the left.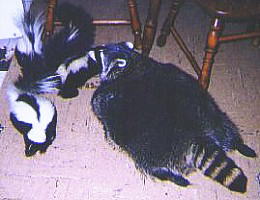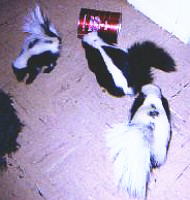 Shawano Stubbie Shorttail - Prior Esker - Jon Tabor on the right.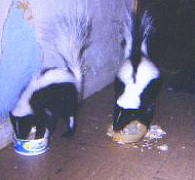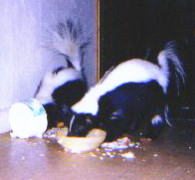 This is Shawano Stubbie Shorttail and Sharese eating breakfast
Boy are they messy !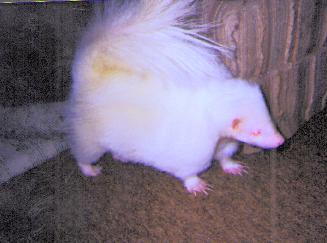 This is Prince Aaron_Jackson. He is a cream albino. He's fun!!! He thinks he is a coon like me. HEE HEE!!!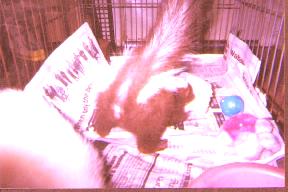 And Princess Nonie. She is brown and white. Nonie is a real little skunkie, but she thinks she is big like me. HEE HEE!! Aaron and Nonie came to live with us in Aug. 2000.

But I told mom, 'no more skunkies'!!!


I like to lay on the coffee table where it is warm.
The sun sure is bright on my eyes, but mom came up with this neat idea!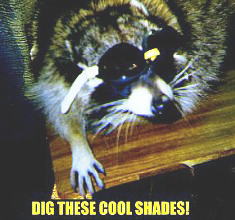 NEXT
Click the Image

BACK
Click the Image

HOMEPAGE
Click the Image