I, Rikki Moses Raccoon, am allowed certain privileges - Like having my meals delivered to me.
Of course I had to huff and puff and pout some......but it works.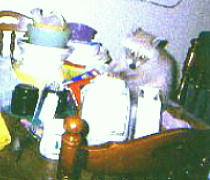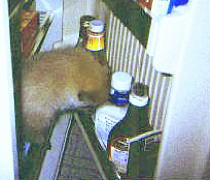 I'll just sit on this butter bowl till Mom decides to fix my dinner !
Or maybe I'll raid the fridge and find what I want !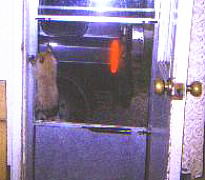 but if I can figure out how to get this door open......I'll just go to McDonalds !


While he's getting his food taken to him, I guess I'll just have to fix my own!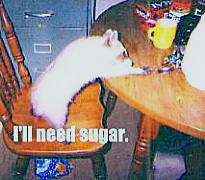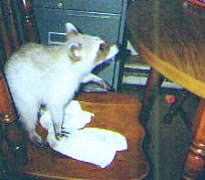 UH OH!    Gotta clean this mess up before Mom sees it !
Should I clean the table or the chair first ?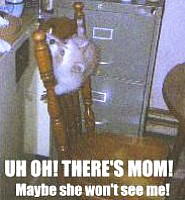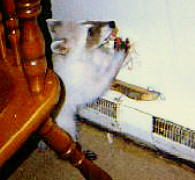 I wonder what Rikki Moses has stashed in here ?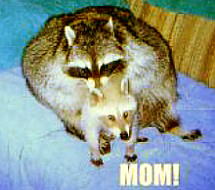 When Jordy gets into trouble Mom calls him JOR-DAN and brings him to me.
And sometimes a big brother's just gotta do what a big brother's gotta do!

Mom had me put this song on here. My Special Angel. Geesh. I say he still has mom fooled. Besides, everyone knows that I'm the special angel around here!!!