RIKKI MOSES RACCOON

Learning new things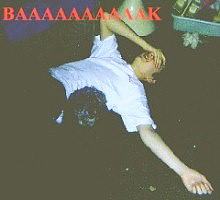 OOOPS !! Sorry TraVie !! HEE HEE
TraVie is one of the many kids that comes to our house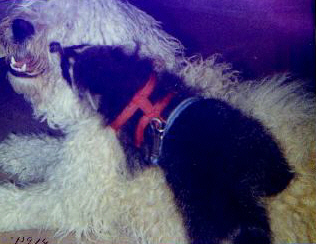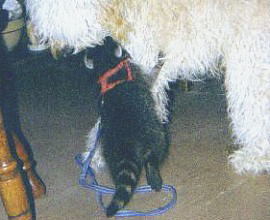 This is me and my dog Spencer.

Spencer was a cockerpoo. We no longer have Spencer. He died a very painful death last summer.
Mom found a tiny hotspot but the flies had already gotten to it and eaten into Spencer's body.


PET TIP: PLEASE all you pet lovers out there.....check your pets frequently for any signs of an injury.
IT ONLY TAKES ONE FLY TO KILL YOUR PET


As I got bigger Mom gave me little bits of new foods to try. Soon I was having scrambled eggs, meat, toast with butter or peanut butter and jelly, and some fruit for breakfast and vegetables, meat and fruit for dinner and supper. I still had my bottle for a month or two. My brothers Poo Bear and Rocky like to eat cat food. Mom got some for me but I didn't like it. I would pick it out of my food bowl and poke it through the bars of my cage onto the floor. She gives me dog food now just like Spencer had. I also get treats sometimes. I liked suckers but I don't like getting my fingers sticky. Mom gives me a bowl of water to wash my hands. I sometimes use the water to soften hard foods. One day mom gave me a very cold stick to play with. I chewed off the end and it had good stuff in it. She called it a flavorice. I had to squeeze the stuff out of it until it turned to water then I just picked it up and drank the rest. One day while mom was away I got tired of playing with my toys and tore up my big cage. I climbed out and found lots of toys to play with. This was Mom's craft room and I found spools of thread, ribbons, beads, and lots of things that rattled. I like things that rattle and make noise. When Mom came home she had another cage for me. It is in the kitchen and I can play with my toys and Mom plays with me a lot.

Mom took me to the doctor and I had a complete check-up. At first I was scared because there were lots of cats and dogs in the waiting room but when our turn came we went in to see the doctor. He was a very nice man. I got shots so I won't get sick and I didn't even try to bite him. I went back later and he did a surgery on me. I don't remember that because he gave me something and I went to sleep. I stayed all night at the doctors office.

One time in the summer Mom had to go away for the week-end and I went to visit some other people. There were two boys there, Justin and T.A. and we had fun. There were lots of other animals there too, even a raccoon, named Orville. Mom said she wished she could have lots of animals like that. She loves all kinds of animals.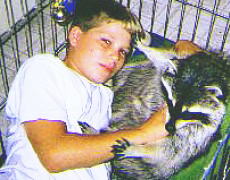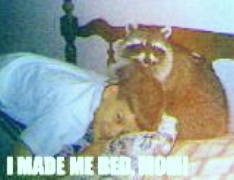 These are pictures of Justin and me.



I was invited to visit the 6th grade class at our school where mom used to work. There were lots of kids there and they asked mom lots of questions about me and about raccoons. They sent me a lot of nice letters.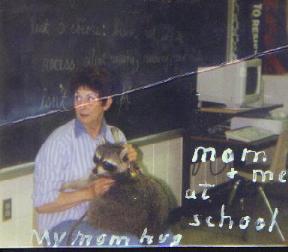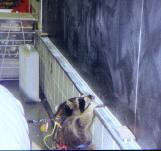 I was too short to write on the blackboard, but I ate the chalk. Hee Hee.

I got this cup from my friend Gennine in KY !Thanks, Gennine.




NEXT
Click the Image

BACK
Click the Image

HOMEPAGE
Click the Image