My Mom says my "footprints" get me into all kinds of trouble.

But gee!!! I am a raccoon!! What does she expect??? HEE HEE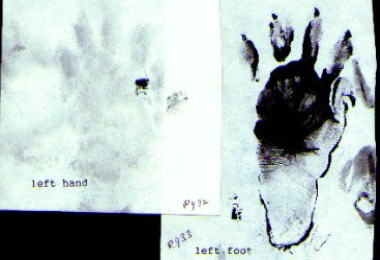 Mom put some stuff on my foot and hand and pushed them onto a piece of paper that she had taped to a little board. She made my foot print and hand print. She said they do that to human babies when they are born and each print is different. I wonder if my prints are different from other raccoons ! She laughed because it tickled and I wiggled my toes. I was eight months old when she made these prints. I wish she had thought of it when I was tiny.

I would like to see how big my feet were then.



Here is some of the trouble I have gotten into ! hee hee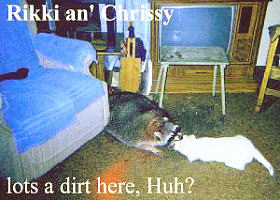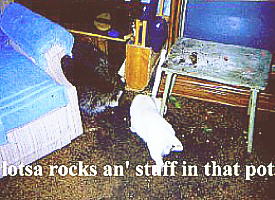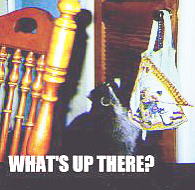 The drawing in the picture on the wall is of me and my dog Spencer by Chase, age 7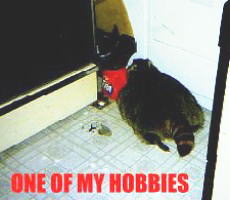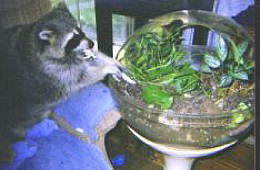 I go thith aygayer. Wonna wha elth ith in here ?
(Translation:   I got this alligator. Wonder what else is in here ?)



Hee Hee Hee ! I treed Jessica ! I treed Jessica ! Nah nanah nanah nah !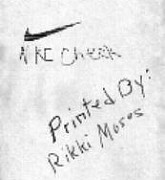 Drawing by Lori and printed out by ME ! ! Rikki Moses, when I was playing with the computer mouse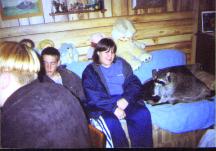 I played 'musical chairs' with these kids. Hee hee.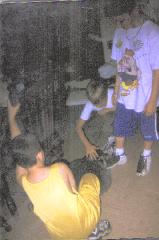 I have been working very hard on these web pages. I think I will now take a break.